As part of Lucasfilm Global Product Development department and Disney's Central Creative, I had the opportunity to work with amazingly creative minds.

In

Rogue One: A Star Wars Story

, under the direction of Troy Alders, I

worked along with talented photographers, illustrators, designers, and Photoshop masters. In this case for Rogue One's retail graphics.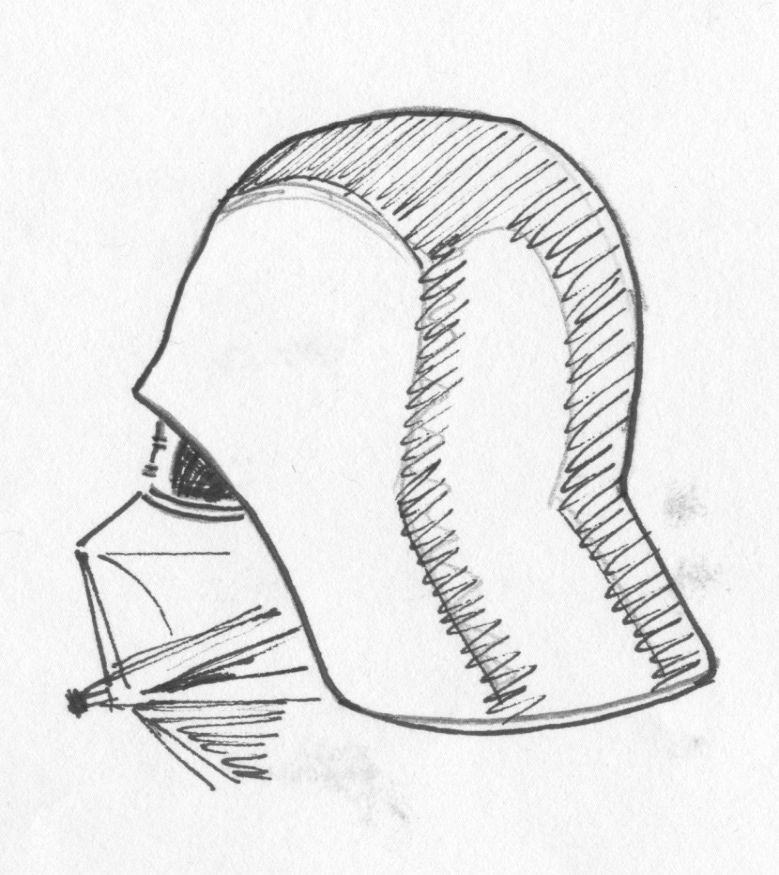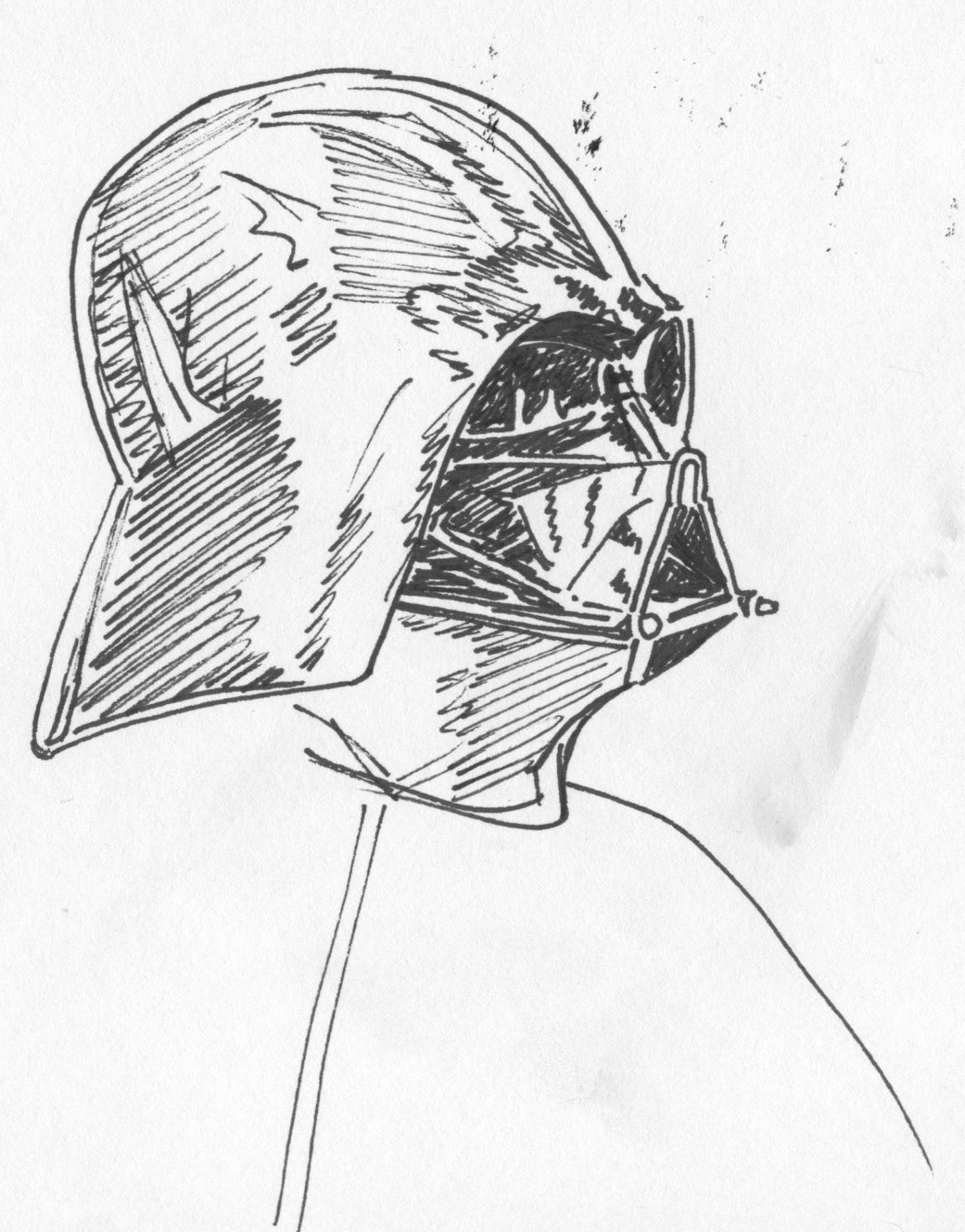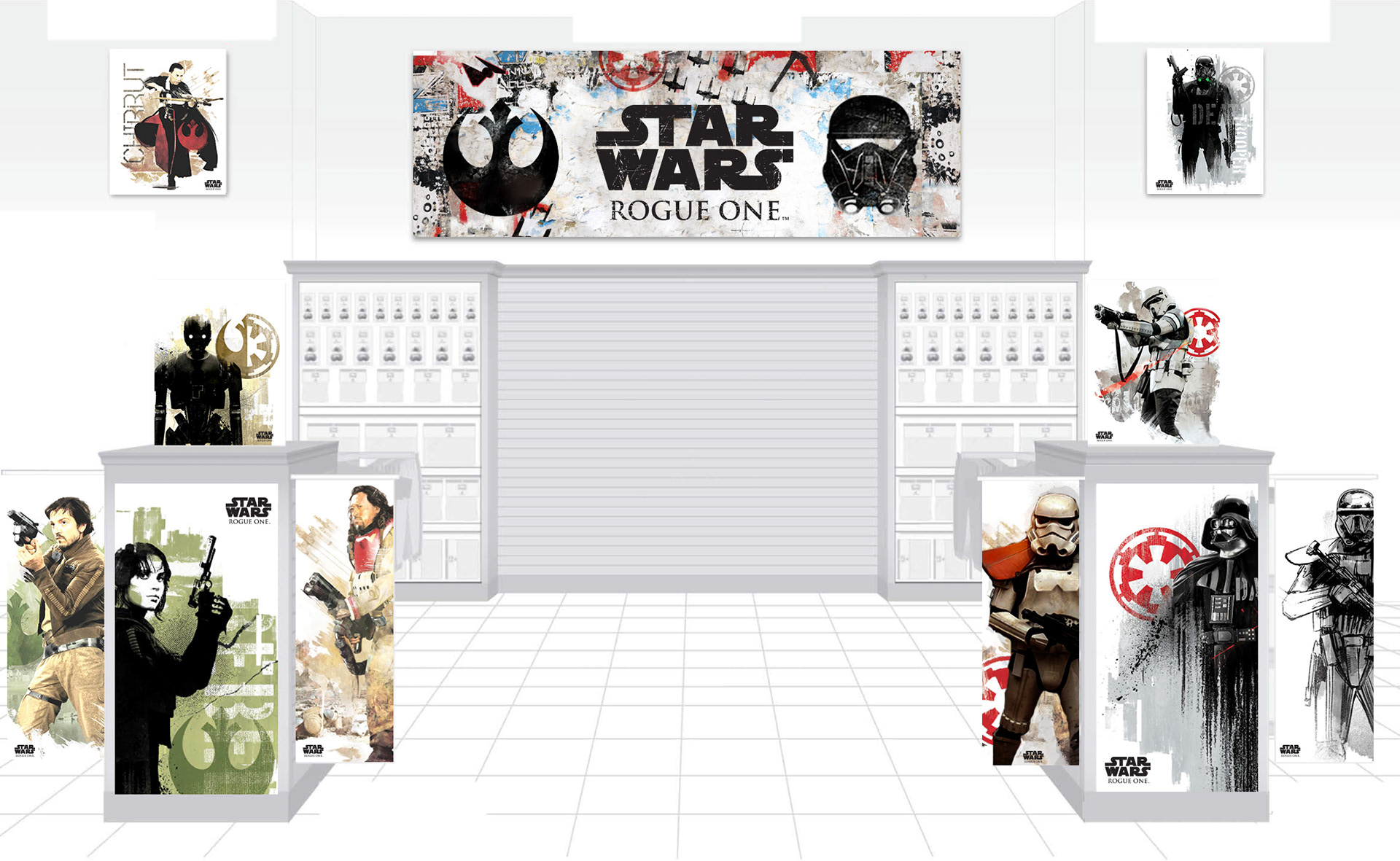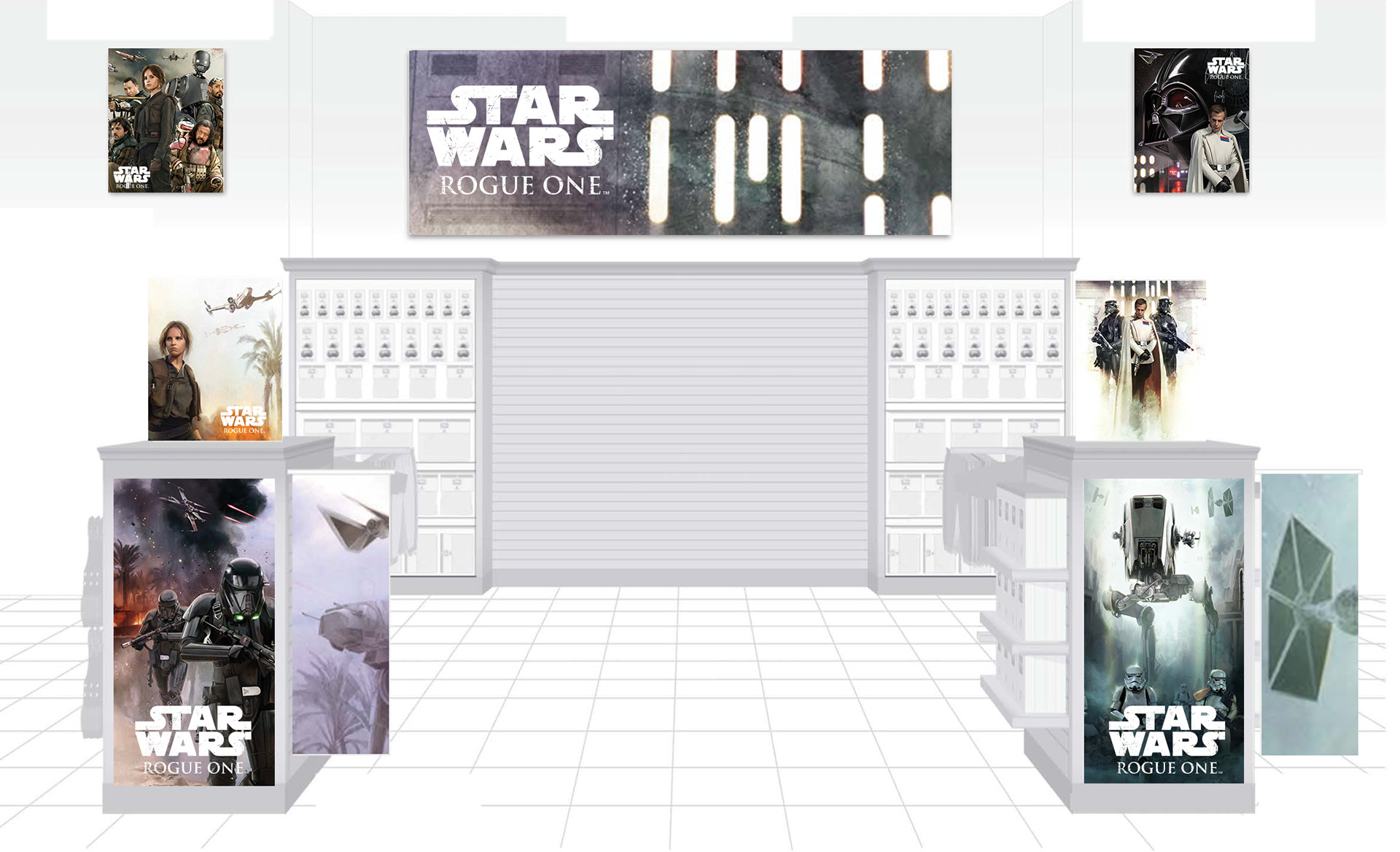 Chosen Concept: Black to blue, gritty, posterized look and feel.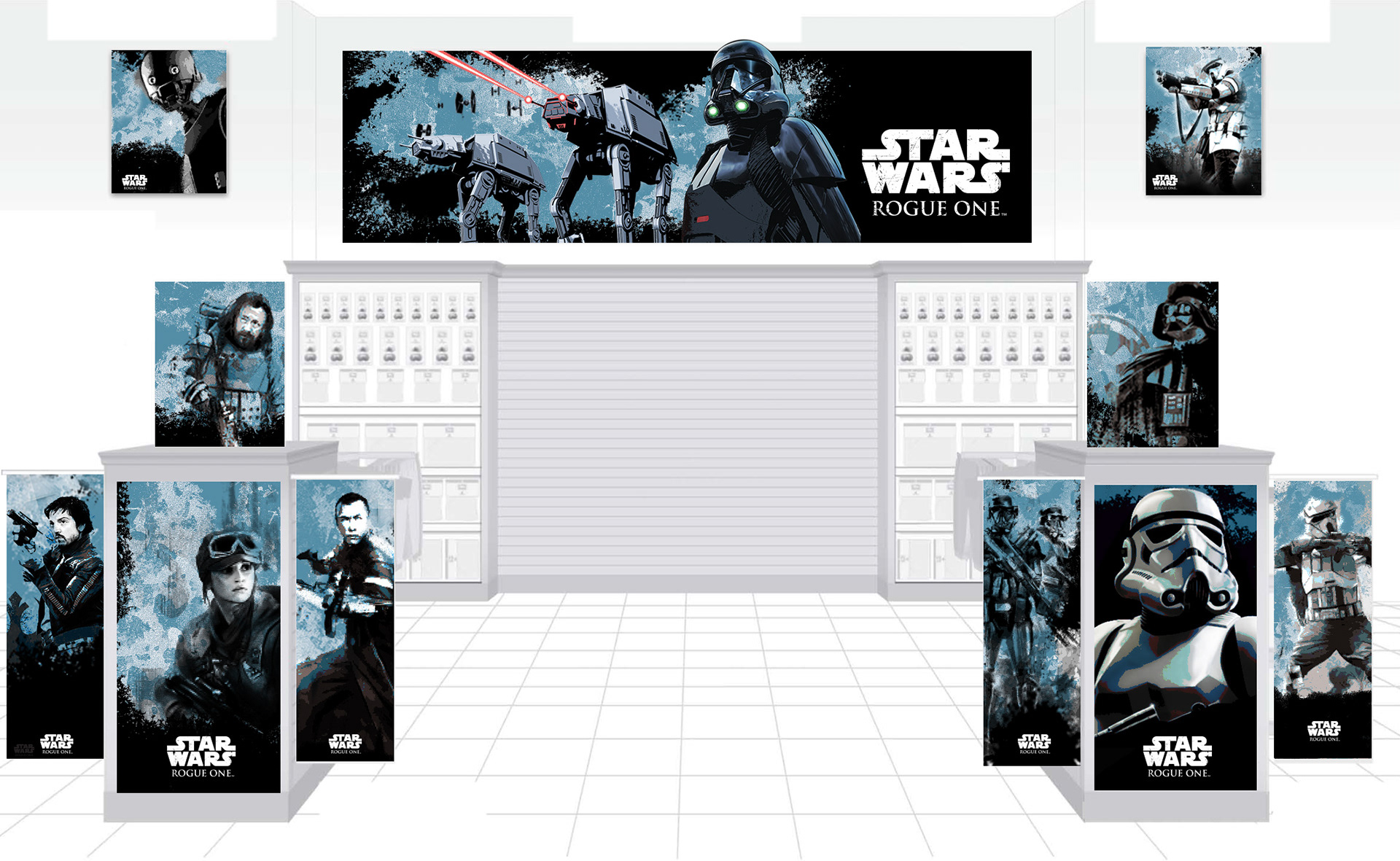 Refinement phase


Working closely with the illustrator in creating the final retail graphics asset variations for different retail spaces.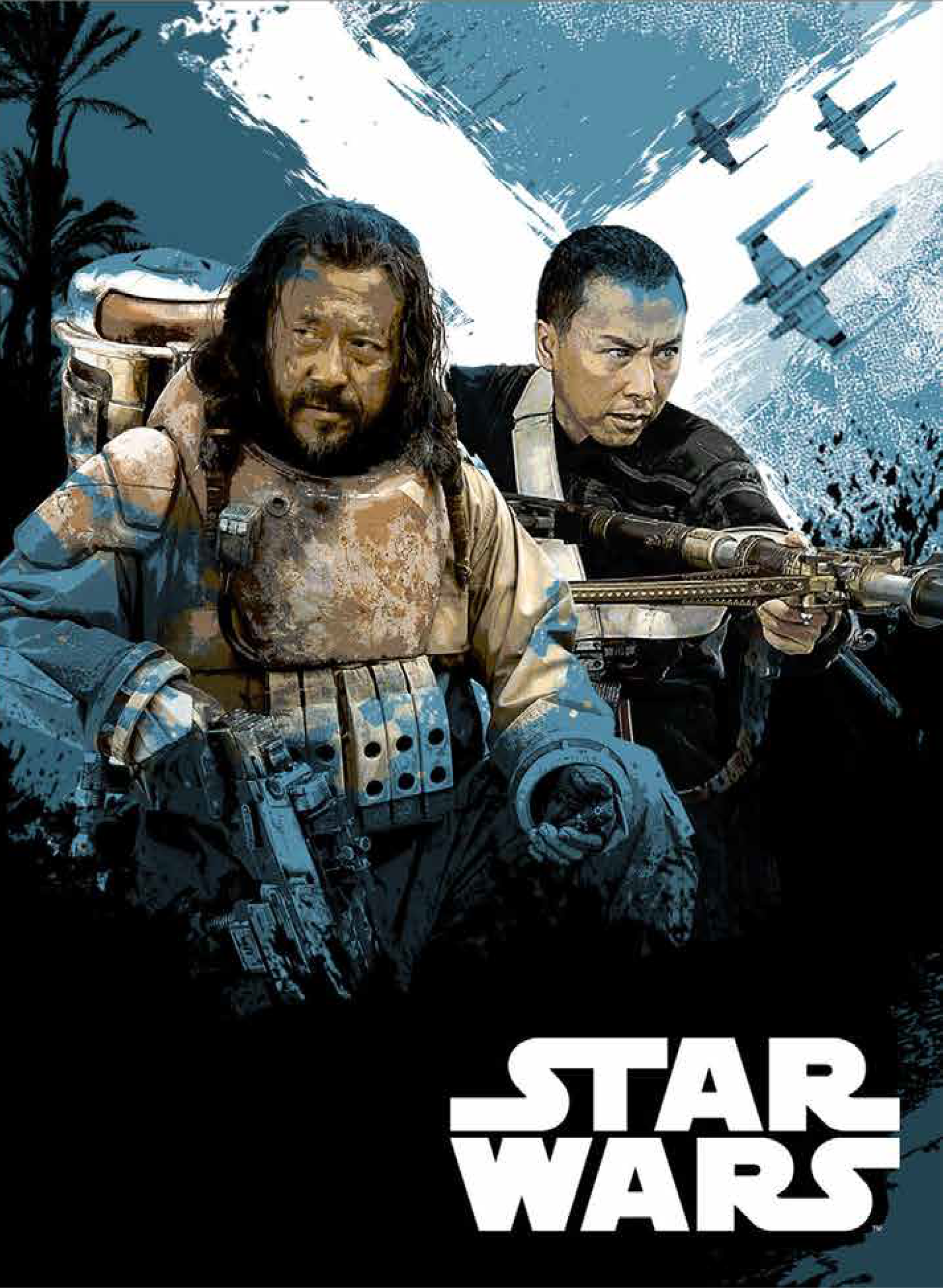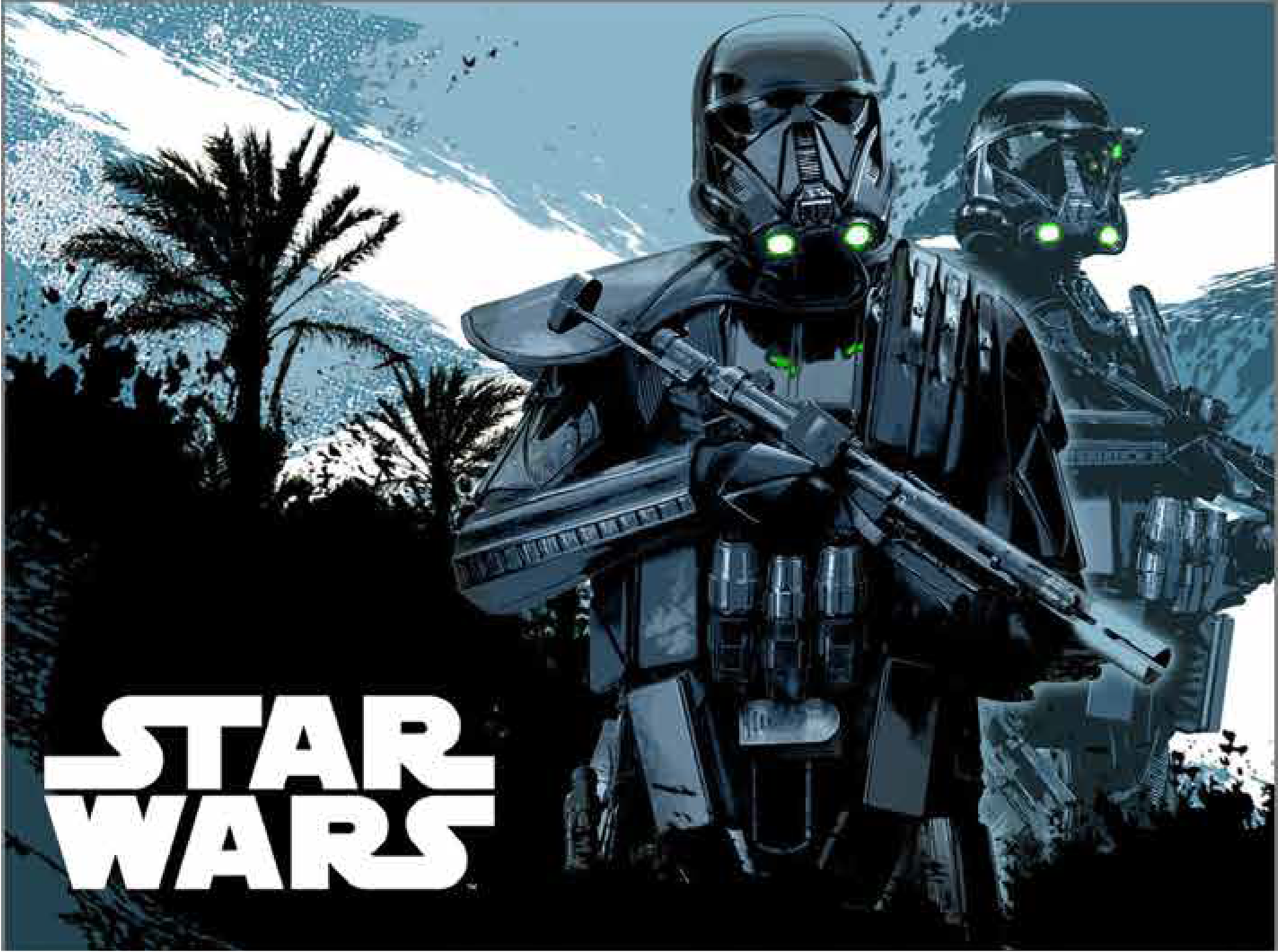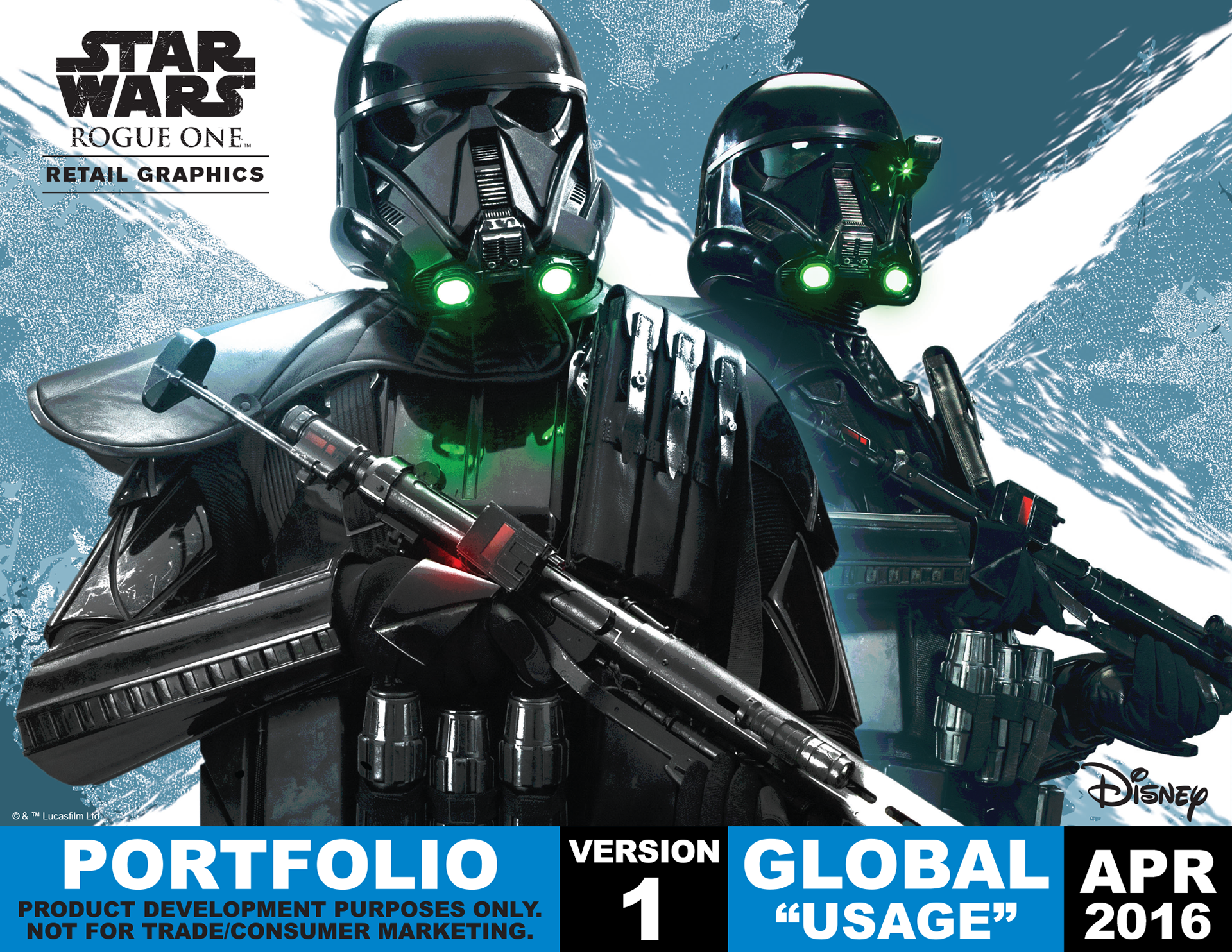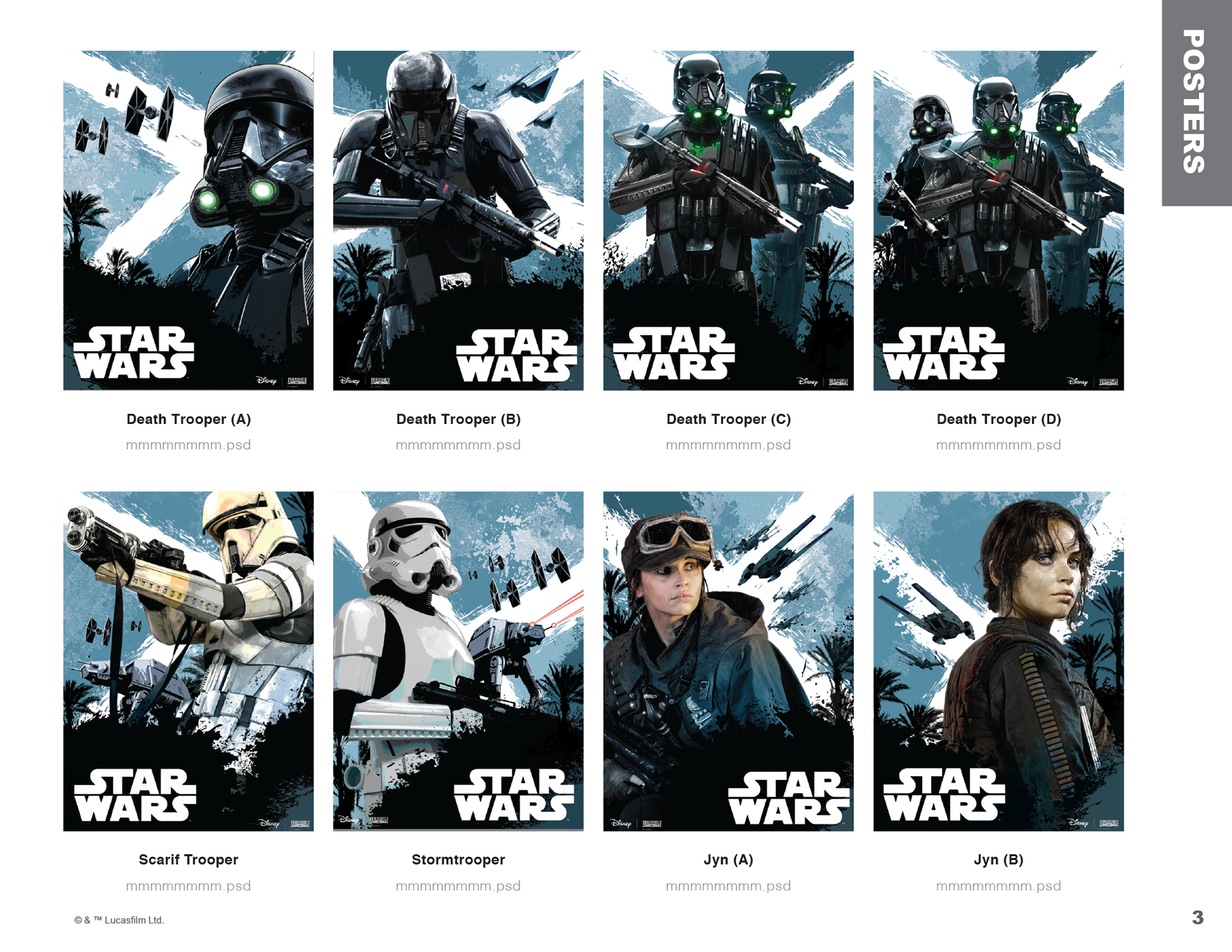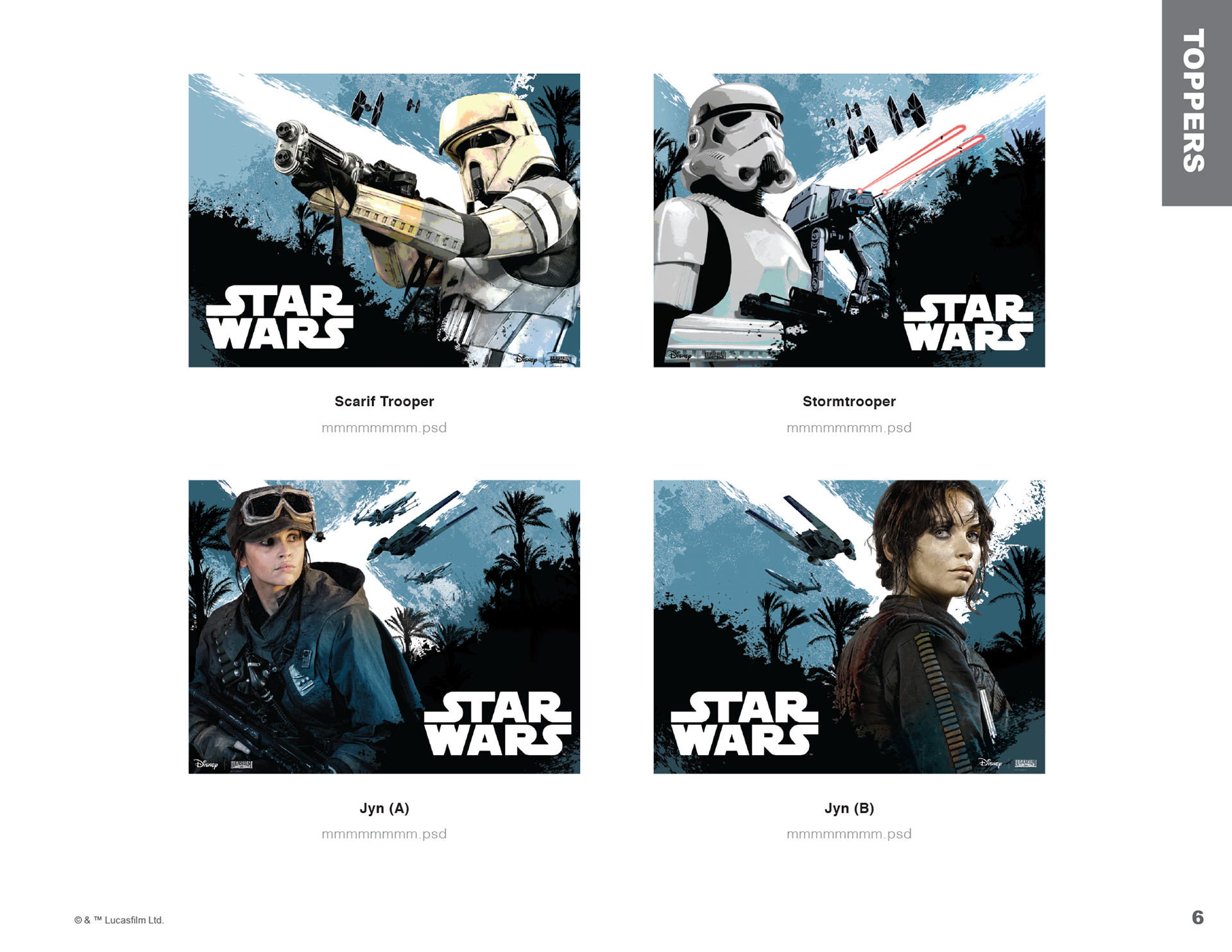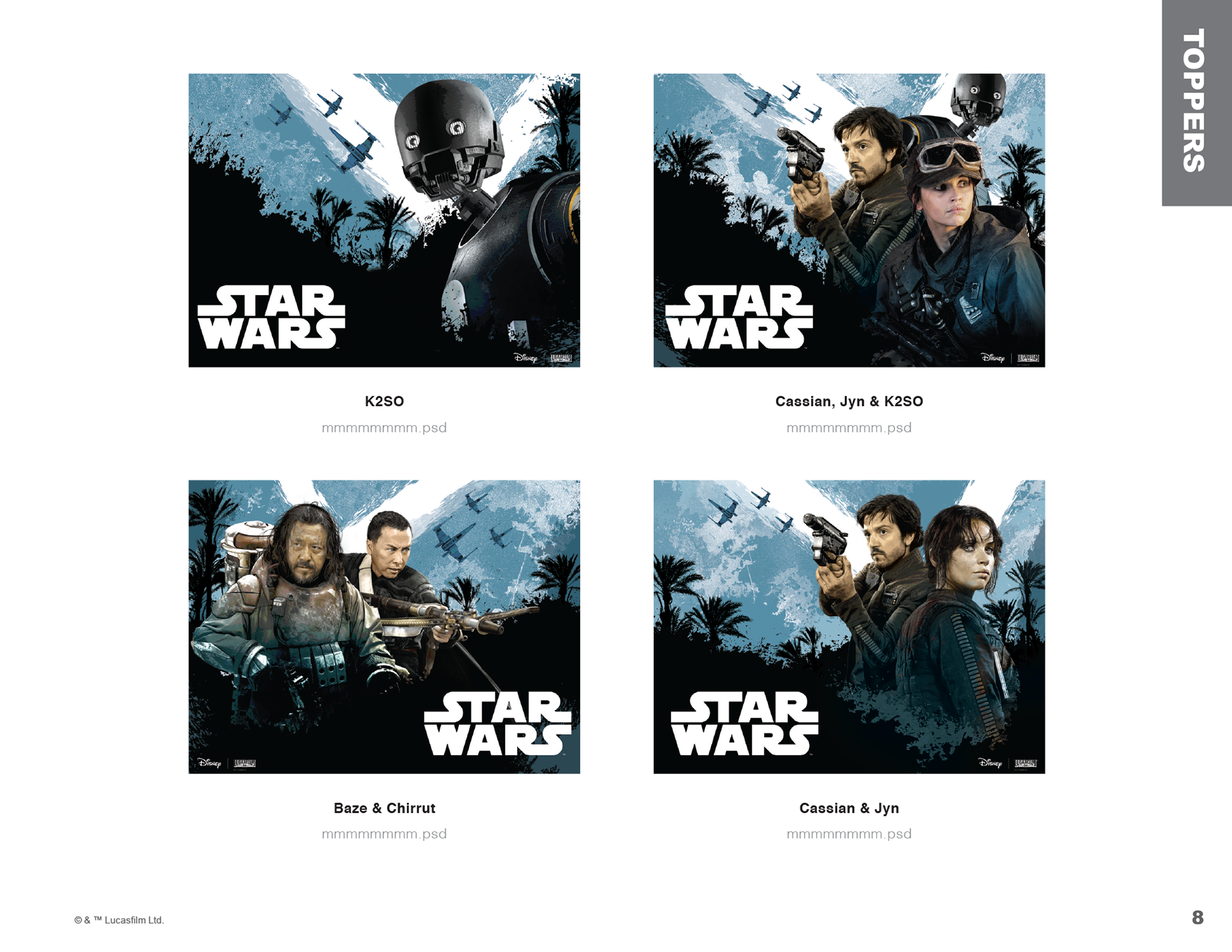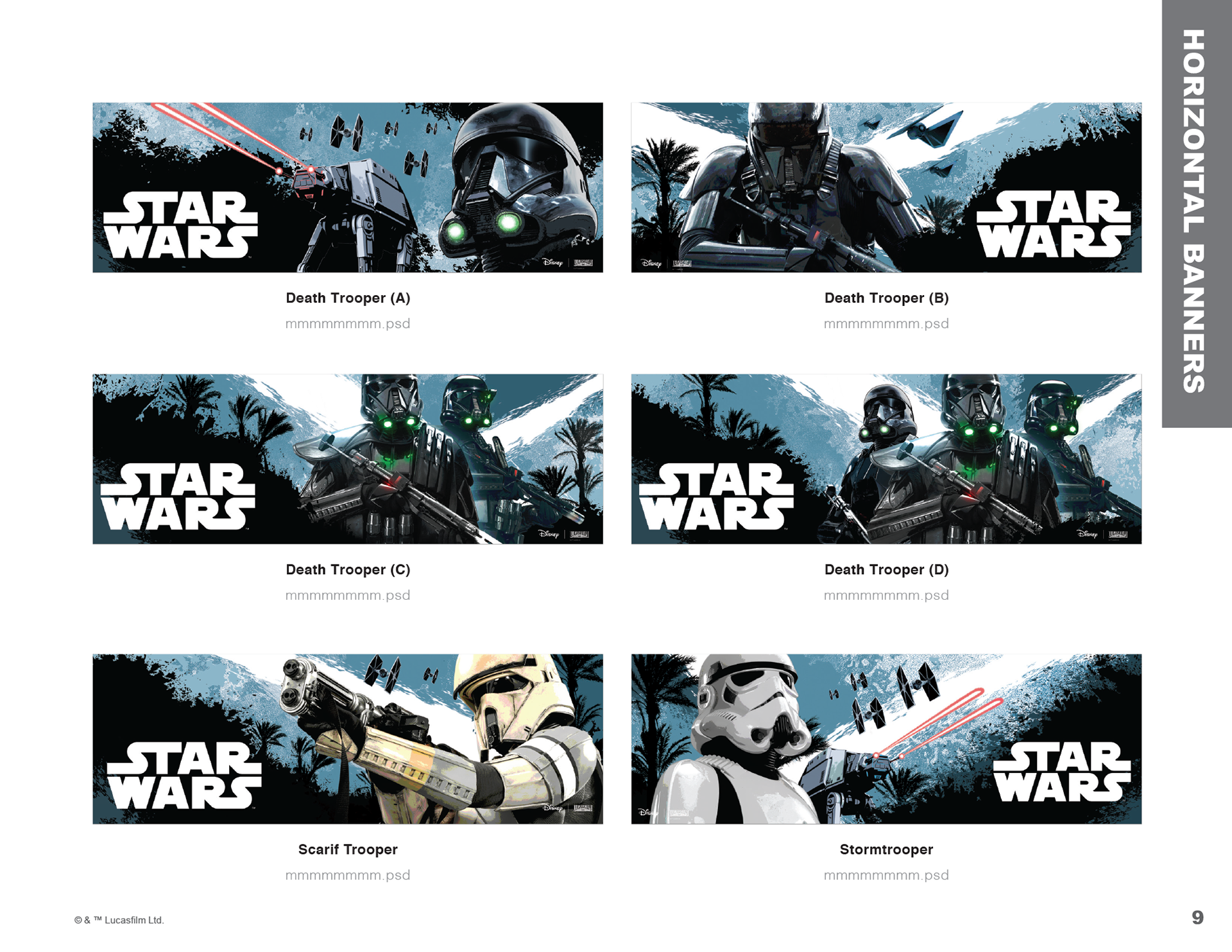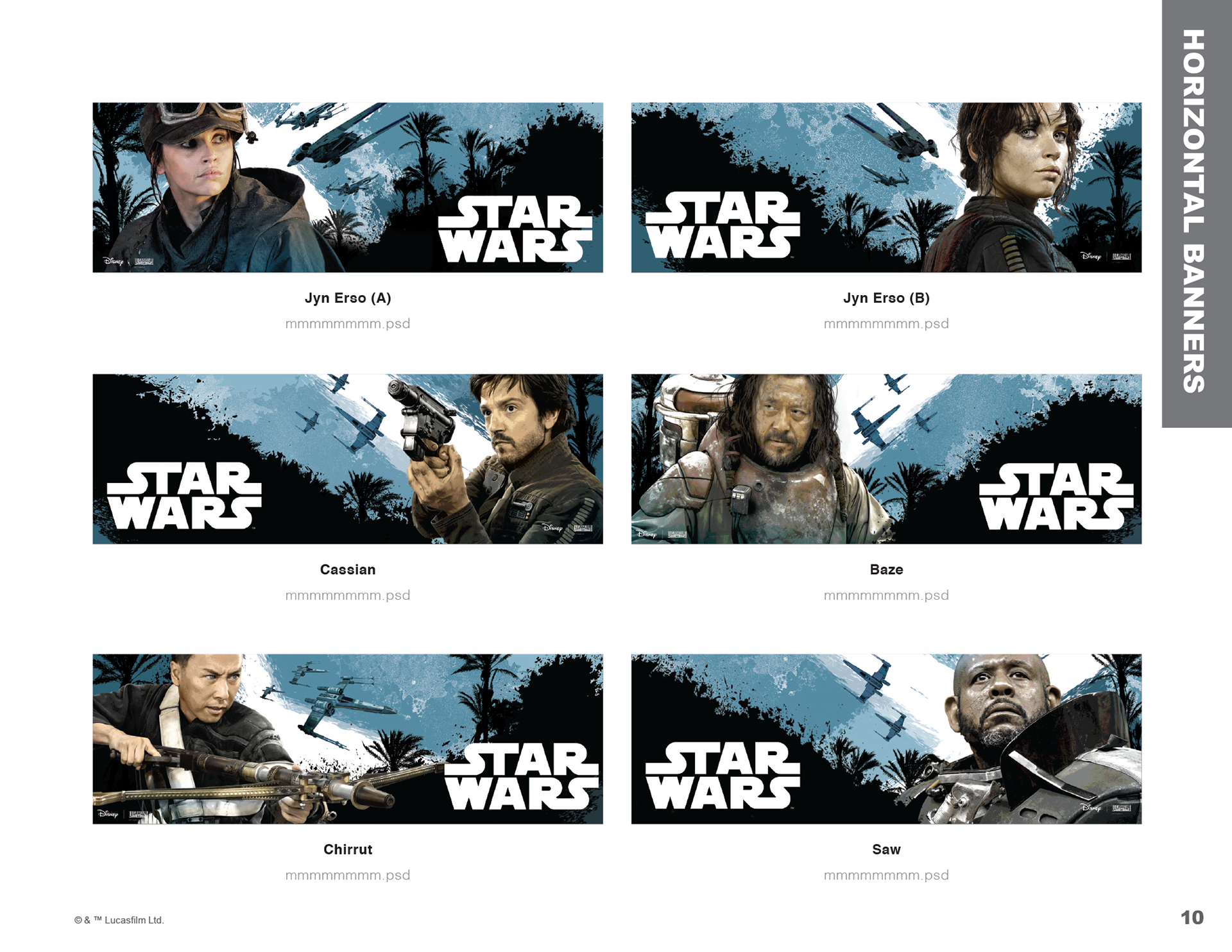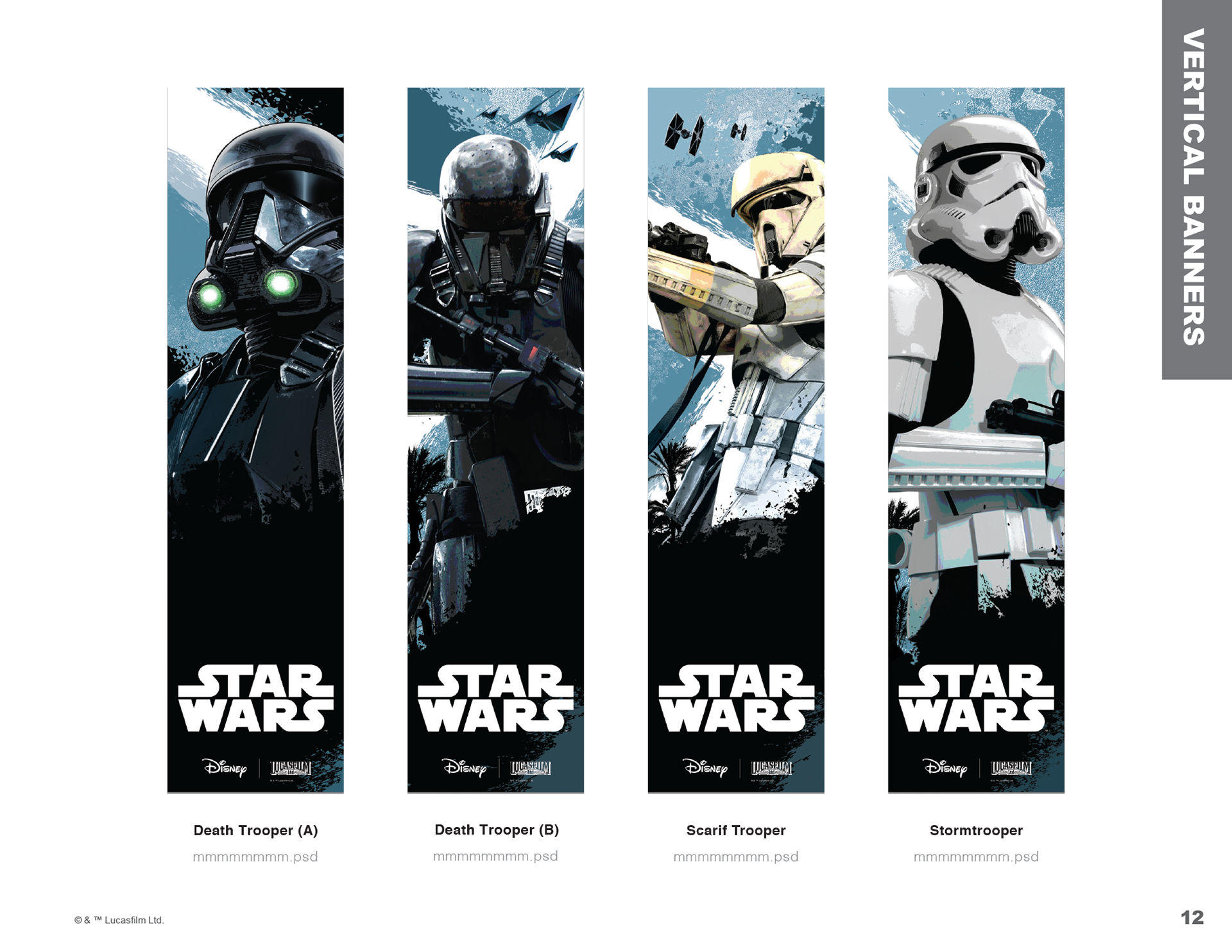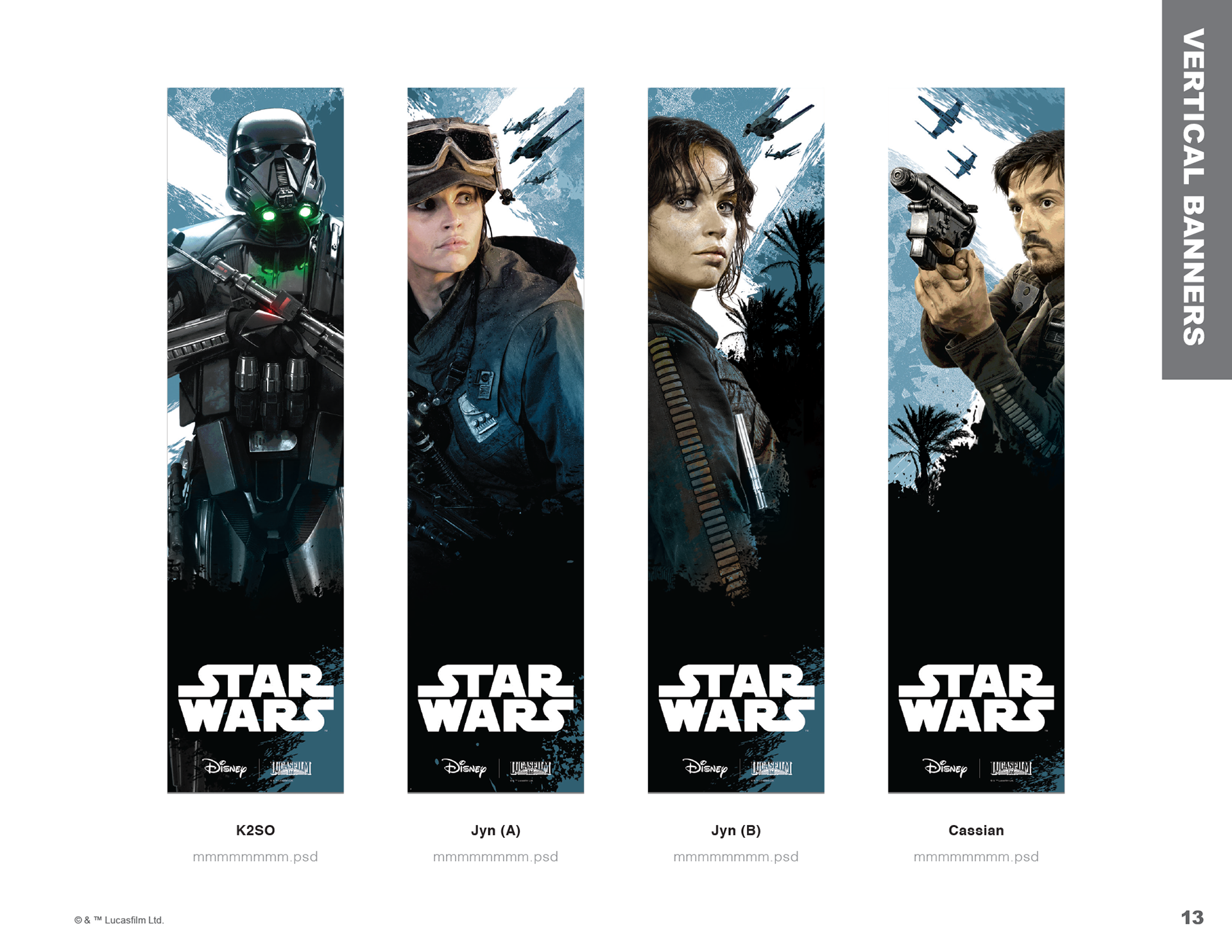 In Store
Licensee's different uses of provided assets.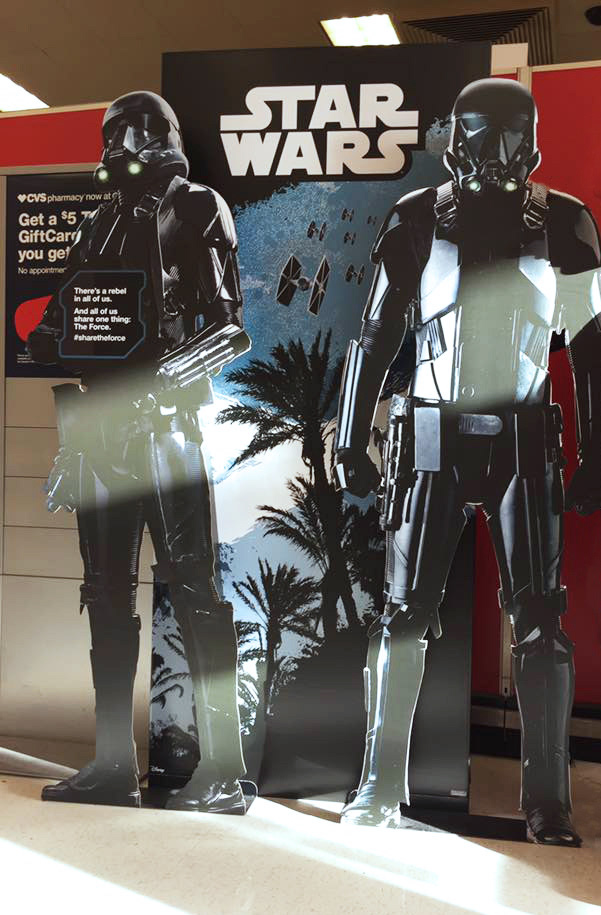 Top: In store display @Target; Bottom (left to right): Hasbro packaging & real size Death Trooper Standees.